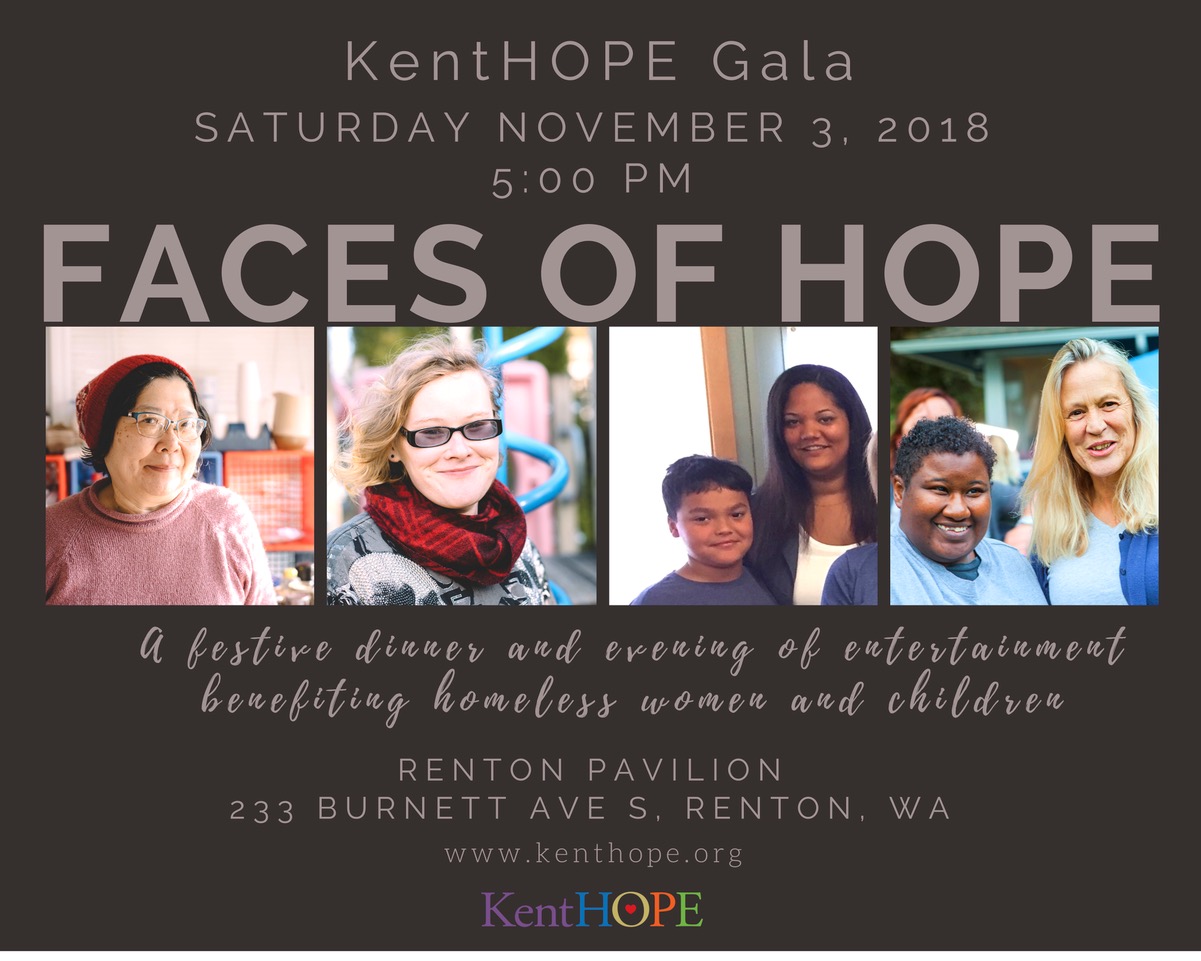 We are SOLD OUT and looking forward to a memorable evening including a local celebrity dance competition with partners from Allegro Performing Arts Academy. We'll bid on fabulous auction items (click on links below), as well as purchase items that will benefit the Day Center. All proceeds will go towards daily operation of the Day Center and overnight emergency shelter, which costs about $1000/day to serve an average of 30 women and 2 children.
Doors open at 5:00 pm for MarketPlace–an opportunity to purchase much-needed items for the Day Center. Then check out the photo runway, beer and wine bar, fabulous desserts and pick up your bid number. Dinner begins at 6:00 pm followed by a live auction, celebrity dance competition, KentHOPE video about changed lives, raise the paddle to donate at the level you choose, honor a volunteer and dessert dash.
Auction Items
Thanks to our celebrity dancers and Allegro Performing Arts Academy:
Satwinder Kaur–Kent City Councilwoman elected last year, committed community volunteer.
Andrea Keikalla--Chief Executive Officer of the Kent Chamber of Commerce since 2008, member Rotary Club of Kent
Toni Troutner–Kent City Councilwoman elected last year; leads Kent Severe Weather Shelter at Kent Lutheran Church.
You may vote for your favorite dancer in advance by your donation of any amount. To pledge online, click HERE and type one of the above names in the box labeled "Dancer Name".  OR you may mail a check with dancer's name in the memo line to:                 
Seattle's Union Gospel Mission                                                                                    3800 S. Othello Street                                                                                                        Seattle WA 98118 Attn: KentHOPE