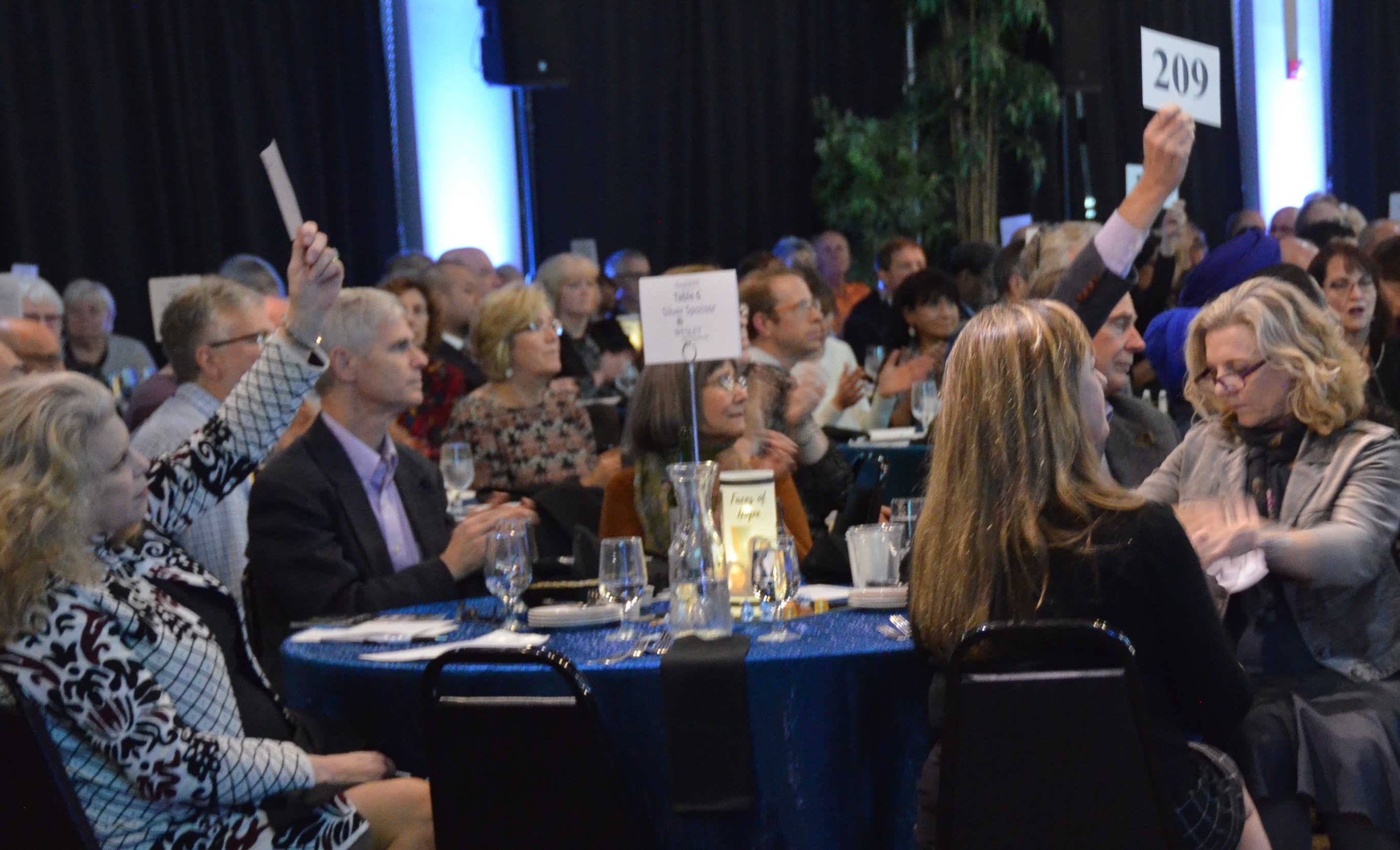 Thanks to your generosity, over $170,000 was donated at Faces of Hope Gala on November 3rd, 2018.  More women like Ana and Kendra will be given a chance for a more stable, productive life. Kendra had a heroine addiction. Ana struggled with fetal alcohol syndrome and bi-polar disorder.  KentHOPE set them on a path to recovery and healthcare. Both are now in their own homes, reunited with family and working towards their goals of education and career.
365 people enjoyed a delicious salmon and tenderloin dinner, live auction items, a celebrity dance competition, and dessert dash.  We raised the paddle to donate to Day Center daily operations and honored Volunteer Coordinator Gloria Peterson for her compassion in words and deeds to our KentHOPE guests.
Thanks to Celebrity Dancers who raised over $7200. Congratulations to Andrea Keikkala and Nicole Hutton for winning the competition by raising the most money.
If you were unable to attend and would like to support the work of KentHOPE, click HERE to give online OR send a check made to KentHOPE, to
Seattle's Union Gospel Mission
3800 South Othello St.
Seattle WA 98118